Top-Rated Moving Company in Santa Ana CA
Movers49, the top-rated moving company in Santa Ana, CA, has been providing comprehensive moving services to residents and businesses for years. Their team of professional movers is equipped with the expertise to handle any type of move – local or long distance.

The complexity of relocation can be overwhelming and an added burden on anyone's shoulder. Movers49 understands this struggle; hence they offer packing services using high-quality materials and techniques that guarantee your belongings are safe during transport. The excellence in customer service provided by these trusted Santa Ana movers is exceptional, leaving clients satisfied throughout their entire experience.

Being a local mover in Santa Ana CA means that Movers49 possesses extensive knowledge about Orange County and its surrounding areas- allowing seamless delivery while ensuring timely transportation of belongings. With transparent pricing models put in place by Mover49s', there are no hidden fees or surprises on the final bill – giving clients peace of mind.

Whether you decide to relocate across town or state lines, rest assured that with California's leading experts in professional and reliable movers at Movers49 – all your relocation needs will be met satisfactorily! Contact them today for a quote or schedule your move now!
Experienced and Professional Team
The intricacies of the moving industry can cause bewilderment and anxiety for many individuals. It is a labyrinthine world that requires professional assistance to navigate. This is where Movers49 comes in, as one of the preeminent moving companies in Santa Ana located conveniently on Tustin Avenue. Our team of experienced professionals has been serving communities throughout California for years.

At Movers49, we recognize that every move presents unique challenges, which is why our comprehensive services are designed to cater specifically to your individual needs. Whether you require local or long-distance hauling, our adept movers will collaborate with you at every stage of the process to ensure your possessions arrive safely at their destination. We also offer storage solutions if required.

Our commitment to excellence distinguishes us from other Santa Ana-based moving companies; all members of our team are fully licensed and insured so that you can rest easy throughout the entire process. Moreover, our transparent pricing ensures there are no unforeseen costs when it comes time for payment.

In today's rapidly changing world where time is a precious commodity, entrusting your move to expert movers such as Movers49 allows you more freedom to focus on other aspects while leaving the heavy lifting to us. Get in touch with us today either by requesting a quote or scheduling an appointment – we're ready and waiting!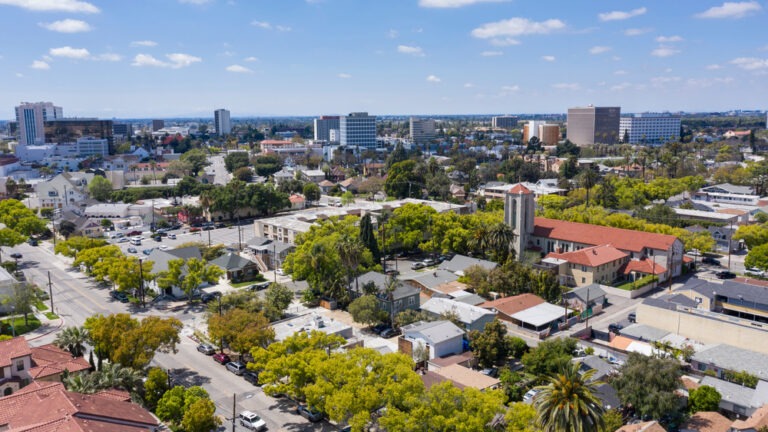 Your Trusted Moving Partner in Santa Ana
The notion of relocating to a new abode can be an unsettling and disorienting experience, particularly when it entails moving across great distances. Fret not, as Movers49 empathizes with the gravity of such arduous transitions and is dedicated to delivering exceptional customer service throughout your relocation journey. Our seasoned group of movers will collaborate with you every step of the way to guarantee that your move is executed seamlessly and without any unnecessary complications.
Our team is readily available to assist you whether you are shifting within Santa Ana or transitioning across Southern California in its entirety. We provide a vast array of services ranging from commercial moves, packing/unpacking assistance, and even finding additional hands-on deck for those who may need it. Our goal is simple: we aim to tailor our offerings specifically to meet each client's unique requirements.
At Movers49, we pride ourselves on offering clear-cut pricing options for our clients – no hidden fees or surprise charges here! You'll receive upfront details regarding how many movers will be assigned for your move along with their corresponding costs. Moreover, we prioritize safeguarding all items during transport by providing insurance coverage coupled with top-notch security measures implemented at all times.
Allow us the opportunity to prove why we are widely regarded as Santa Ana's premier relocation service provider; reach out today!

Movers49 is dedicated to exceptional customer service throughout the relocation journey.

The team collaborates with clients every step of the way to ensure a seamless move without complications.

Services include commercial moves, packing/unpacking assistance, and finding additional help if needed.

The company tailors its offerings specifically to meet each client's unique requirements.

Clear-cut pricing options are offered with no hidden fees or surprise charges.

Clients receive upfront details regarding how many movers will be assigned for their move along with corresponding costs.

Insurance coverage and top-notch security measures are implemented at all times to safeguard all items during transport.
Comprehensive Moving Services in Santa Ana
The process of moving can be a perplexing and daunting experience, leaving one feeling overwhelmed. Yet fear not! For in Santa Ana, the best moving service, Movers49, awaits to provide you with an unparalleled stress-free journey. Our team of experienced professionals will ensure that your local move is seamless from start to finish. We offer comprehensive services ranging from packing to loading/unloading items onto our reliable moving trucks.

Our movers are equipped with the necessary skills and expertise required for any type of move- be it an apartment or a large family home. At Movers49, we understand that every client has unique needs when it comes to their move; thus, we offer customized solutions tailored specifically to meet individual requirements.

Throughout the entire moving process at Movers49, exceptional customer service takes center stage as we take pride in ensuring complete satisfaction for all our clients. From the moment you request a quote till your belongings arrive safely at your new destination, our team will be there every step of the way.

Whether you're relocating within Santa Ana or across San Diego County- rest assured that Movers49 guarantees a smooth and efficient transition for all its clients. With transparent pricing options and top-notch insurance coverage protecting your belongings during transit – complete peace of mind throughout your move is guaranteed!

If you seek trustworthy movers who provide comprehensive services in Santa Ana – search no further than Movers49! Contact us today to schedule your upcoming local move!
Professional and Reliable Movers in Santa Ana
When it comes to relocating, the search for a trustworthy and dependable team of movers can be perplexing. But fear not, as Movers49 is here to burst onto the scene with their exceptional services that have been catering to Californian communities for years. From Santa Ana all the way across the country with their van lines partnership, they provide comprehensive moving solutions that are unparalleled.

What sets Movers49 apart from other companies in this industry is their unwavering commitment towards rendering a hassle-free experience for their clients. Their proficient and adept crew takes charge of everything right from packing your belongings to unpacking them at your new abode so you don't have to give it a second thought. And if storage facilities are what you need – they've got you covered!

If originality coupled with local expertise is what you're after, then look no further than Movers49 who boast an in-depth understanding of Santa Ana's terrain like nobody else does! They are well-versed in navigating through North Hollywood traffic and finding parking spots amidst downtown LA's hustle-bustle – making them an excellent choice.

And when it comes down to any additional help or guidance along the way – whether it's tips on how best to pack fragile items or advice on settling into your new home- rest assured knowing that they will always go above and beyond in assisting you.

Movers49 prides itself on its transparent pricing policies backed by insurance options that safeguard your possessions during transit; living up truly as one of Santa Ana's most reliable moving partners. So whether you're planning on shifting down the street or across state lines, reach out today without hesitation and schedule your move confidently!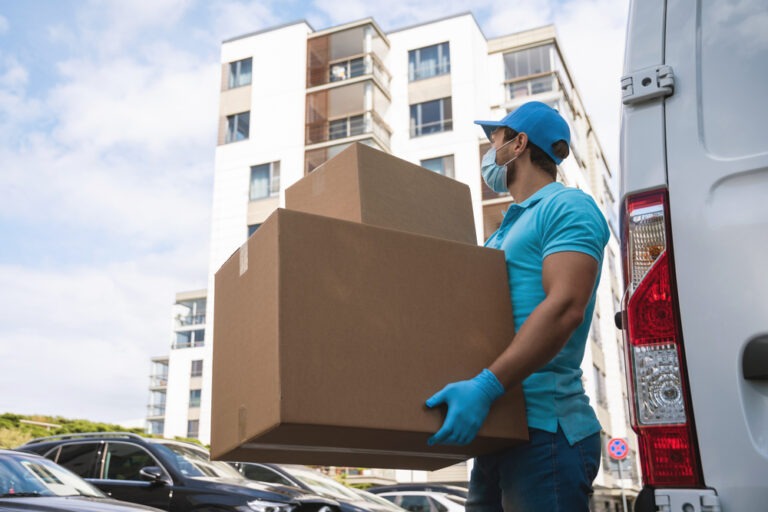 Local Expertise for Seamless Moves in Santa Ana
The team of movers at Movers49 possess an unparalleled knowledge of Santa Ana, enabling them to carry out seamless moves with ease. With their years of experience in serving communities across California, they have mastered the art of navigating the city's intricate streets and neighborhoods. The stress that accompanies moving can be overwhelming; however, our dedicated team works relentlessly to ensure that your move is smooth and effortless.

Our unwavering commitment to professionalism means that we take every necessary precaution to safeguard your personal belongings during transit. Our utilization of stretch wraps guarantees that your furniture remains intact while on-the-go, whereas our insurance policies provide added security for any unexpected mishaps. Furthermore, we pride ourselves on being able to cater for short notice moves without compromising quality or attention-to-detail.

Whether you're relocating from Huntington Beach or Santa Clarita, rest assured that Movers49's specialists will handle your long-distance move meticulously. We are renowned for providing tailor-made moving services designed specifically around each client's unique needs – from packing and unpacking services to storage solutions; our comprehensive range has got you covered.

At Movers49, honesty is engrained in our DNA when it comes down to pricing. Our rates are transparently displayed with no hidden fees or surprises upon completion of your move. Reach out today for a quote or schedule confidently knowing California's most dependable movers have got you covered!
Transparent Pricing for Your Santa Ana Move
The intricacies of relocation can often leave one perplexed about the pricing. Alas! Fear not, for at Movers49, we understand that transparency is key when it comes to your Santa Ana move. We offer upfront and honest quotes that are bereft of any sneaky charges or shocking surprises.

Our team of skilled packers and movers possess the expertise required to handle all sorts of moves – be it bulky items or delicate household goods in need of extra care. Furthermore, our full pack and shrink wrap services ensure that your possessions remain unscathed during transit.

Not restricted solely to Santa Ana, our comprehensive moving services extend throughout California including Costa Mesa and other nearby communities as well. Entrust us with your relocation needs; let us prove ourselves as reliable professionals who guarantee a seamless transition into your new habitat or workspace. Request a quote today or schedule your move with Movers49 – your trusted California moving experts.
Protecting Your Belongings: Insurance and Security
Moving can be a perplexing task, especially when it comes to the safety of your prized possessions. But fear not! Movers49 has got you covered with insurance and security measures that will blow your mind. With our top-notch team at hand, we are well aware that accidents can happen in the blink of an eye. That's why we don't take any chances and go above and beyond to make sure everything is protected.

But wait, there's more! Our insurance coverage isn't just standard – oh no! For those who require extra burstiness in their protection options for their valuables, we've got special packing arrangements and storage solutions that will leave you speechless. You won't find this kind of service anywhere else!

As one of Santa Ana's top moving companies, Movers49 takes pride in delivering exceptional service from start to finish. We know how important attention to detail is for every job and hence approach each move with professionalism and expertise. So sit back, relax, and let us handle your move because when you choose us as your moving company – rest assured that your belongings are in good hands.
Serving Communities Across California
Movers49, the ultimate moving solution, operates across California's diverse communities. Our team has garnered years of experience and developed unparalleled local expertise in delivering seamless moves for our esteemed clients. Regardless of whether you're relocating your business or transitioning to a new home, we possess the skills and resources required to make your move an effortless one.

At Movers49, we understand that handling fragile items with utmost care is essential during any relocation exercise. Hence, we employ top-notch packing materials and techniques that guarantee safe deliveries at their final destinations. On the day of your move-out routine, our professional movers will work feverishly to load and unload all items while ensuring they are properly organized throughout each phase.

We take pride in offering transparent pricing on all services rendered at Movers49 as it remains pivotal in fostering trust with our valued customers. Honesty is indeed key; hence before commencing operations on any project requested by our clients, detailed quotes are provided alongside insurance options that serve as added reassurance for peace of mind during this period.

Suppose you seek reliable movers within Santa Ana CA 92705 or anywhere else statewide? In that case, look no further than Movers49 – contact us today to request a quote or schedule your upcoming move!
Request a Quote or Schedule Your Move Today
Moving can be an overwhelming experience, but at Movers49 we have the expertise to make it a smooth and efficient process for our Santa Ana customers. Our team of movers is equipped with all the necessary knowledge and tools to handle any type of move – whether it's across town or cross-country.

We take pride in ensuring that your belongings are kept safe throughout the move. Our team meticulously packs your boxes and furniture using high-quality materials, guaranteeing that no harm will come to them during transport. Additionally, we offer insurance options to provide further peace of mind.

As one of the top-rated moving companies operating in Santa Ana, we strive for transparency when it comes to pricing all our services. Each move is unique, which is why we work closely with you to create customized solutions tailored explicitly for your needs. Whether you're planning a local or long-distance relocation, reach out today for an efficient and stress-free moving experience!
Contact Movers49 : Your California Moving Experts
Movers49 – the one-stop moving company for all your relocation needs in California! We've been around for ages, honing our skills and perfecting our craft to deliver seamless moves to families and businesses alike. Our team of expert movers is reliable, dedicated, and committed to making your move stress-free.

We provide a wide range of comprehensive moving services across California, including Santa Ana. From packing up your belongings with care to loading them onto our trucks, transporting them securely across long distances or short ones – we do it all! You can count on us every step of the way because we understand that each move has its unique demands.

At Movers49, nothing matters more than ensuring the safety of your prized possessions during transit. That's why we offer insurance coverage for all items being moved by us. Not only that; our cutting-edge security features give you peace of mind as they keep an eye on your goods while en route. Call us today to get a quote or schedule an appointment with California's finest movers!