Top-Rated Moving Company in Chula Vista CA
Movers in search of a trustworthy and adept moving company need not continue their quest beyond the doors of Movers49. Positioned at the forefront of Chula Vista's movers, we take immense pride in providing our clients with nothing but top-notch service. Our seasoned team of local movers is devoted to streamlining your move, thus making it devoid of any anxiety or hassle.
The key ingredient when seeking professional movers in Chula Vista is trust. We comprehend that your possessions are priceless and demand utmost care, which is why we go above and beyond to ensure their secure transportation. From wrapping and loading to unloading and unpacking, every step along the way will be carried out meticulously by our team.
As a leading mover catering to San Diego County among other locations, Movers49 has established itself as a benchmark for excellence over time. We offer tailor-made moving solutions aimed at satisfying each customer's distinct requirements – be it residential or commercial moves. Whether you're relocating within town limits or traversing California borders, count on us for swift response times coupled with affordable pricing that won't break the bank!
Our team of local movers is highly experienced and dedicated to delivering top-notch service.

We prioritize trust when it comes to handling your priceless possessions, ensuring their secure transportation every step of the way.

Movers49 has established itself as a benchmark for excellence in San Diego County and beyond.

We offer customized moving solutions tailored to each customer's unique needs, whether it be residential or commercial moves.

Our affordable pricing ensures that you won't break the bank while receiving swift response time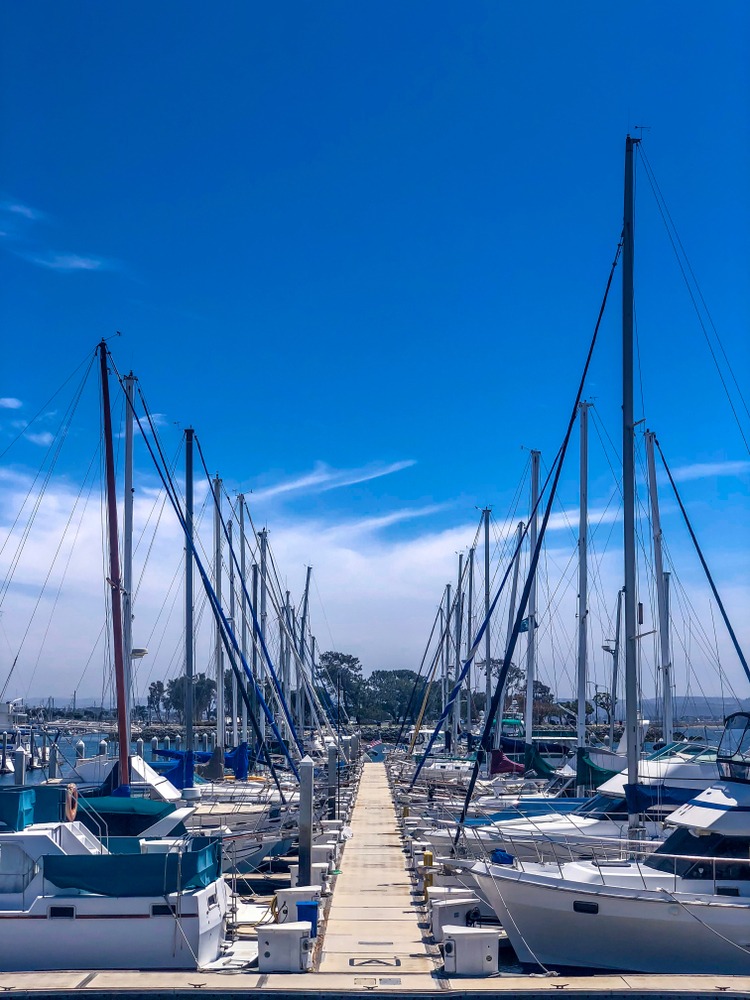 Experienced and Professional Team
When it comes to hiring movers, you need a team that is not only professional but also well-versed in the art of relocation. And if you're seeking such exceptional services, then look no further than Movers49! Our team boasts years of experience handling central moving and southern California relocations with ease and expertise.

But what truly sets us apart is our unwavering commitment to reliable delivery and unparalleled customer service. We understand how daunting moving can be; hence we strive relentlessly to ensure your move goes off without a hitch from beginning to end. Count on us for personalized attention every step of the way as we endeavor to meet all your unique needs with precision.

And did I mention? It's not just residential moves that we specialize in; commercial clients are also welcome aboard! From relocating an entire office space to transferring equipment, our seasoned professionals have got you covered.

So why wait? Trust Movers49 with all your moving needs today, whether it's within Chula Vista or beyond its borders!
Your Trusted Moving Partner in Chula Vista
Residents of Chula Vista CA face a daunting task when it comes to moving. The complexities involved in the process can leave one feeling flustered and overwhelmed. That's why they need a team that is not only reliable but also experienced enough to handle their needs with ease. Enter Movers49, the ultimate choice for anyone seeking a trusted partner in their move.

Boasting an impressive A+ rating from the Better Business Bureau, Movers49 has earned its stripes as an organization that prioritizes customer satisfaction above all else. Their professional movers are equipped with top-of-the-line equipment and tools necessary for any type of move – local or long distance.

Their fleet comprises varying sizes of moving trucks, ensuring different types of moves are accommodated effectively. Additionally, several movers on staff have specialized training in handling delicate items like antiques or artwork; talk about precision!

But here's what sets them apart: Movers49 provides transparent pricing without any hidden fees or charges – customers can heave a sigh of relief knowing there won't be any unpleasant surprises along the way! Furthermore, they offer insurance options to protect belongings during transit and storage if needed.

With such unwavering commitment to quality service and attention to detail, it's no wonder why Movers49 is every Chula Vista CA resident's go-to choice for a stress-free move experience!
Comprehensive Moving Services in Chula Vista
Moving is undeniably one of the most taxing experiences a person can go through. However, at Movers49, we're well-equipped to alleviate the strain with our team of seasoned professionals who possess state-of-the-art moving equipment and tools that facilitate seamless transitions for your move in Chula Vista. You won't have to worry about assembling furniture after an exhausting day of unpacking because we offer furniture assembly services.

Regardless of whether you're relocating across town or traversing the country, rest assured that our team at Movers49 has got you covered. Drawing from years of experience in long-distance moves, we comprehend what it takes to guarantee safe and punctual arrival of your possessions. Our partnership with Kush Movers further enables us to provide stress-free moving experiences for individuals requiring extra assistance during their move.

At Movers49, transparency regarding pricing is paramount; hence, we provide free estimates and never impose hidden fees on our clients. Moreover, only premium materials such as moving blankets and padding are utilized during transport to shield fragile items against damage en route. When it comes down to all-encompassing relocation needs within Chula Vista and beyond, rely on us as your dependable partner!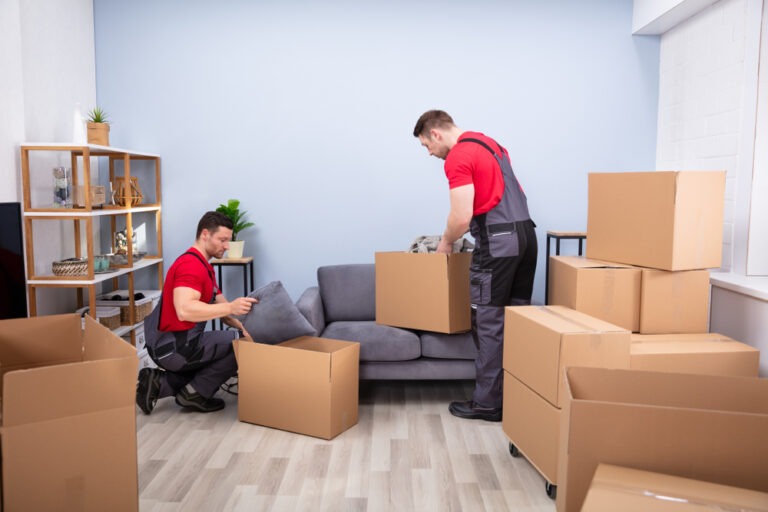 Professional and Reliable Movers in Chula Vista
The experience of moving can leave one feeling a sense of disorientation. However, with Movers49 in control, local moves within Chula Vista are made effortlessly simple. Our team comprises seasoned and skilled movers who will take charge of all aspects of the move from packing to loading and unloading your possessions. We take immense pride in being the top-notch moving company in Chula Vista by providing unparalleled service at reasonable rates.

Whether you're relocating within town or crossing state borders, our exceptional team has the proficiency to make your transition as seamless as possible. Our services have assisted countless customers settling into their new homes located in Otay Ranch and other neighborhoods around Chula Vista. With Movers49 on board, you can be sure that your cherished belongings are safe and sound.

At Movers49, we uphold transparency regarding pricing so that our clients are fully aware of what they'll spend before embarking on their move journey. Our charges remain competitive without compromising quality service delivery. Besides this, we offer insurance coverage and security measures to ensure protection for your valuables during transportation. Entrust us with every aspect of your relocation needs – request a quote or schedule today!
Local Expertise for Seamless Moves in Chula Vista
Moving can be a perplexing experience, but Movers49's team of experts in Chula Vista are here to burst through any challenges that may arise during your move. Their local expertise enables them to navigate the area with ease and determine the most efficient routes for transporting your belongings. They'll even skillfully load and unload everything for you.

Movers49 offers more than just packing and transportation services; they also provide storage solutions for those who need extra time before settling into their new home. With options ranging from short-term to long-term storage, rest assured that your precious items will remain safe until you're ready to retrieve them.

What sets Movers49 apart is their impressive quick response time. From receiving a quote to scheduling a move, they promptly return all necessary information – keeping you informed every step of the way!

So why choose Movers49? Not only do they prioritize professionalism, reliability, and customer satisfaction – but their attention to detail when handling your possessions combined with an extensive list of services makes them an excellent choice for anyone planning a move in Chula Vista or surrounding areas!
Transparent Pricing for Your Chula Vista Move
At Movers49, we empathize with the perplexity that comes with moving. The mere thought of packing up your life and relocating can be overwhelming. But fear not! We have crafted a service that is as bursty as it is efficient to make your move as seamless and transparent as possible.

We pride ourselves on our upfront pricing policy, which means absolutely no hidden fees or nasty surprises for you. Our aim is to provide our clients with fair and affordable rates for their local moves in Chula Vista – because why should you pay more than necessary?

Our team of professional movers are hard-working and dedicated to providing stress-free experiences from start to finish. They approach each item with care and respect during the move, ensuring meticulous attention to detail throughout.

At Movers49, we hold firm in the belief that every customer has unique needs when it comes to their move; thus, we offer customized solutions tailored exclusively for small moves in Chula Vista. We are committed to delivering high-quality services at competitive prices without ever sacrificing quality nor professionalism.

Hire us today if you're looking for a hassle-free moving experience – let's get started!
Protecting Your Belongings: Insurance and Security
In the tumultuous world of moving, safeguarding your possessions is of paramount importance. That's why Movers49 provides a plethora of options for insurance and security to their valued clientele. Though mishaps are few and far between, our insurance guarantees that in case any damage or loss occurs during transit, we will reimburse you for the cost of repair or replacement.

Movers49 takes painstaking measures while packing your belongings and on the day of relocation. Our experienced team deftly packs even hefty furniture items with consummate ease while assuring that they remain unblemished by scratches or other forms of harm. Furthermore, we utilize top-notch packing materials such as robust boxes and cushiony bubble wrap to provide an extra layer of protection to your cherished valuables.

Not every moving company goes above-and-beyond like us in terms of providing comprehensive insurance options for their clients' peace-of-mind; however, at Movers49 we realize its significance all too well! We want you to feel reassured that every aspect concerning your move will be handled impeccably with utmost care -and- should there be any unforeseen incidents along the way rest assured knowing our reliable insurance has got you covered!
Serving Communities Across California
The task of moving can be quite perplexing and overwhelming, requiring a great deal of meticulous planning and execution. Whether you are relocating to another house or moving your office furniture, the sheer amount of work involved can leave you feeling bursty and stressed. But fear not! Movers49 is here to save the day.

With years of experience serving communities across California, we offer reliable and efficient moving services that will make your relocation stress-free. Our team comprises skilled professionals who understand the complexities involved in transporting furniture from one location to another. Equipped with state-of-the-art trucks containing all necessary tools and equipment, we ensure that every item arrives at its destination on time and in excellent condition.

Our team members are trained to handle any type of move – whether it's a small apartment or an entire house – providing personalized attention throughout the process. From packing up boxes through unloading them at their final destination, our experts take care of everything while you sit back and relax.

At Movers49, we prioritize safety when handling your belongings during transit as we recognize how stressful it can be transporting valuable possessions across long distances. That's why our insurance coverage options provide added protection against loss or damage during transportation.

In conclusion, if you're looking for professional movers in California who can ease your relocation worries with quality service along the way- look no further than Movers49! Our experienced team is ready to assist with all aspects of your move so that you don't have to feel perplexed or overwhelmed anymore!
Request a Quote or Schedule Your Move Today
The prospect of relocating to a new abode can be simultaneously thrilling and intimidating. The arduous task of systematically packing up all your possessions and conveying them safely to their destination necessitates meticulous preparation and flawless execution. Fortunately, the eminently capable Chula Vista movers such as Movers49 are at your disposal. Their seasoned crew guarantees that your valuables will receive the utmost care.

Contrary to popular belief, enlisting the services of expert movers in Chula Vista need not burn a hole in your pocket. Movers49 provides cost-effective moving solutions sans any compromise on quality. They adopt an open-book pricing policy so you remain informed about every penny you shell out without any arcane charges or unexpected shocks.

One cannot overemphasize how crucial it is to safeguard your belongings during transit while shifting residence. Rest assured that Movers49 comprehends this concern only too well and offers supplementary insurance coverage alternatives for enhanced peace of mind. It's no wonder they've earned unimpeachable credibility among all vista movers in California by virtue of their unwavering commitment towards delivering impeccable service standards. Get in touch with them pronto! Schedule that move today!
Your California Moving Experts
Movers49, the cream of the crop in California's moving industry. Our professional and experienced team has been rendering extensive relocation services to communities across the state, particularly Chula Vista. We understand that each move is unique and requires tailor-made solutions.

Our profound knowledge of Chula Vista and its environs guarantees a seamless transition. From wrapping your valuables to loading them onto our trucks for transportation, down to unloading at your new location – we leave no stone unturned! Rest assured that your belongings are safe in our hands!

At Movers49, we operate with an open-door policy when it comes to pricing. We provide upfront quotes devoid of any extra charges or surprises lurking around the corner. To enhance confidence during transit, we also offer insurance options for added peace of mind while you're on-the-go!

Our customers' satisfaction is our top priority; hence every step taken towards making their move stress-free cannot be overemphasized! Contact us today at Movers49 for all your moving needs in California! Our expert team stands ready and available 24/7 to answer all inquiries regarding our comprehensive relocation services. Let us help make your next move a success story worth telling time and again!