Long Beach Apartment Movers
Movers49's Professional Long Beach Apartment Movers
The prospect of moving can be a daunting one, especially when it involves relocating your apartment. The complexities and uncertainties of the process are enough to make even the most seasoned mover tremble with trepidation. But fear not, for there is hope yet – professional movers that can make this formidable task seamless and stress-free! Enter Movers49 – a reputable moving company in Long Beach that provides top-notch apartment moving services.

Our experienced team of movers understands all too well the sheer magnitude of challenges associated with such moves. Navigating tight spaces, carrying heavy furniture up multiple flights of stairs – these are just some examples of what we're talking about here! Nevertheless, our movers have what it takes to handle any type of move with ease and expertise, whether across town or long distance.

But wait, there's more! At Movers49, we pride ourselves on providing reliable and efficient commercial moving services for businesses in Long Beach as well. Our professional movers are trained to handle all types of office equipment and supplies with utmost care so that they arrive at their destination safe and sound. With our help, you can minimize downtime during your business move so that you can get back to work as soon as possible!

So why choose us? Well first off, we prioritize customer satisfaction above everything else – always have done and always will do. We understand that every move is unique in its own right which is why we personalize our services according to YOUR specific needs. And if all this wasn't enough already – our prices won't break the bank either! Contact us today for exceptional apartment moving services at an affordable price – NOW THAT'S A DEAL YOU DON'T WANT TO MISS OUT ON!
Best Home & Apartment Moving Services in Long Beach CA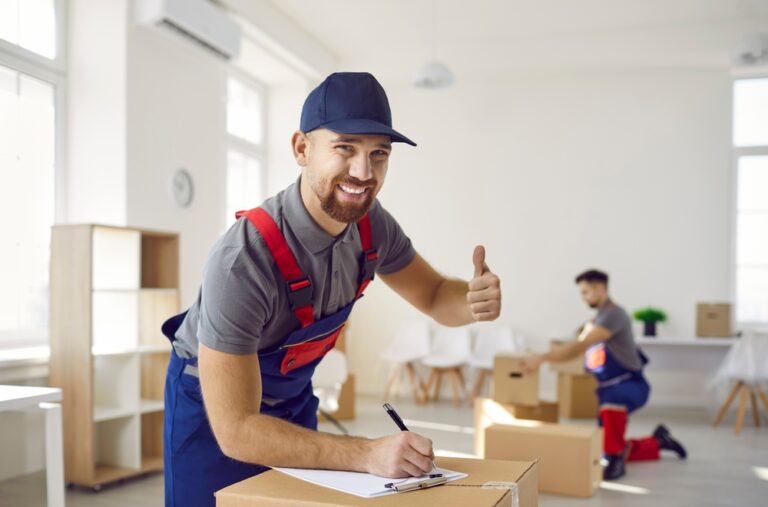 Moving can be quite a perplexing and time-consuming task. But worry not, for Movers49 is here to burst onto the scene with some of the best home and apartment moving services in Long Beach CA and its surroundings. Our team of local movers boasts years of experience in easing people's stress when it comes to their moves. With us, you can heave a sigh of relief as we ensure your belongings are transported safely from one place to another.
Here's where things get even more exciting – Movers49 sets itself apart by providing excellent customer service that'll leave you bursting with delight! We understand how overwhelming moving can be, which is why we go above and beyond by offering free quotes for all our services. Whether you require assistance with packing or simply need a moving truck, we've got your back covered with personalized plans that fit perfectly into both your needs and budget.
But wait – there's more! Our exceptional services extend far beyond Los Angeles County borders too! Be it local moves or long-distance moves; we've always got you covered. In addition to our standard local move options, we also provide short- and long-term storage facilities should the need arise.
So if impeccable packing services or hiring reliable movers for your next move in Long Beach CA (or anywhere else) has been on your mind lately, contact Movers49 today – trust us when we say this – You won't regret it!
Reasons to Choose Movers49 for you next apartment move
For those seeking a moving business that can dazzle and astound, Movers49 is the clear choice for Long Beach CA. Their years of experience have cemented their reputation as one of the best in the game, leaving no doubt as to their level of expertise. No move is too daunting for these skilled professionals, whether it's just around the corner or across state lines.

One particularly compelling reason to entrust your next apartment move to Movers49 lies in their use of only premium packing materials. With an understanding that your possessions are priceless and require delicate handling during transit, they spare no expense when it comes to safeguarding your valuables on route to new home.

In addition to this immaculate attention to detail with respect to packing, Movers49 also manages even the heaviest items with ease and grace – a feat which would leave most mere mortals quaking at its very mention! The sheer weight and bulkiness involved in such moves can be incredibly draining both physically and mentally; however, you need not stress over such trivialities when you have this expert team on board!

Finally, let us not forget how choosing Movers49 saves you from burdening loved ones with any unnecessary laboriousness during what is already a trying time. Sure enough, asking friends or family members for help may seem like an obvious solution at first glance; nevertheless, complications often arise leading instead towards more frustration than relief. But fear not! When moving companies like those at Movers49 stand by ready for action in Long Beach CA – rest assured that any strain upon relationships will vanish into thin air!
Our Safe & Fast Apartment Moving Process
Movers49's proficient team of movers comprehends the fact that moving can be a daunting and nerve-wracking experience, especially when it comes to apartment moves. However, worry not as we have created a safe extremely easy and quick process that ensures your next move is as stress-free and effortless as possible. Our hardworking experts will handle everything from the packing stage up until all items are loaded into the truck.

When you opt for our services for your upcoming move, we will initially assess your needs to provide you with a personalized plan tailored specifically for your situation. Upon arrival at the agreed time, our fully equipped truck will be ready to load all your belongings safely yet efficiently. Our adept team has vast experience in handling delicate items such as antiques or electronics so much so that even your most valuable possessions are in good hands.

During transportation, safety takes priority; hence extra precautions are taken when necessary. For instance, if you're moving near historic landmarks like Queen Mary or others around Long Beach CA – we know how paramount it is to avoid damaging nearby structures during transit. With our meticulous approach backed by years of expertise, rest assured every aspect of your relocation gets handled professionally without any hiccups whatsoever.

At Movers49, building lasting relationships with customers who appreciate quality service trumps completing just one job alone. Whether relocating due to family matters or business purposes – let us take charge of all aspects related while ensuring maximum satisfaction throughout every step!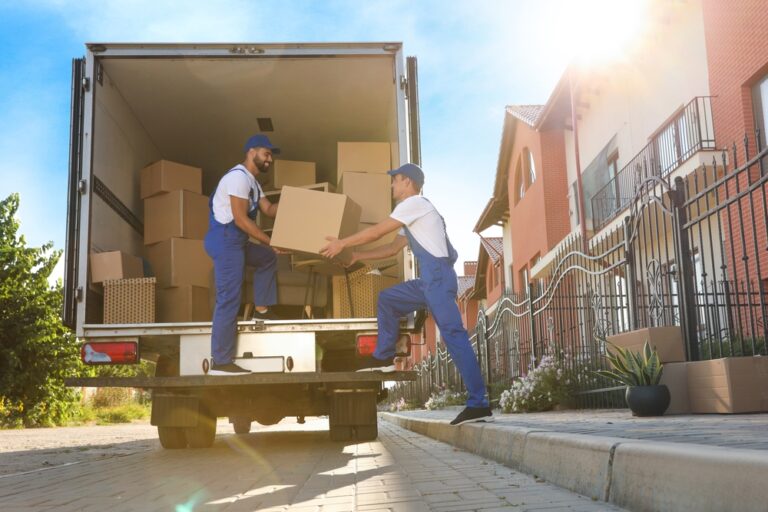 Movers49 - Full Service Apartment Mover Long Beach CA
Movers49, a name that echoes with efficiency and affordability in the realm of apartment moving services in the city of Long Beach, CA. The company boasts its commitment to delivering quality service to its customers while flaunting their years of experience. How do they manage to get the job done right? It remains a mystery.

However, one feature that does stand out is Movers49's furniture moving service. With such meticulous care taken when handling your valuable possessions, it would be hard not to notice their expertise in this arena. Their team has seen it all: from antique pieces as old as time itself to modern fixtures of contemporary design.

But wait- there's more! Attention-to-detail is another feather in Movers49's cap when it comes down to being your go-to apartment mover. Every move is unique and requires an individualized approach – this notion resonates well with the movers at Movers49 who work closely with each customer ensuring no stone goes unturned during any aspect of the move- from packing boxes to loading up trucks- no hiccups along the way!
Local Apartment Mover Long Beach CA
The very thought of relocating to a new apartment can be both exhilarating and nerve-wracking. It's paramount, therefore, that you enlist the services of dependable apartment movers Long Beach CA who will guarantee a seamless and worry-free transition. Opting for local apartment movers in Long Beach will give you that much-needed tranquility knowing your possessions are in safe hands.

Our team of seasoned experts boasts extensive experience maneuvering all sorts of apartment moves- whether it's just across town or cross-country relocation. We exercise great caution when handling your belongings during packing and transportation, ensuring everything arrives at its destination unscathed.

At Movers49, we comprehend that every move is unique which explains our bespoke storage options for clients. Our storage solutions cater to both short-term and long-term needs while maintaining transparent pricing so there are no last-minute surprises on moving day.

When seeking professional local apartment movers in Long Beach area, look no further than Movers49; our meticulous crew guarantees an anxiety-free move from start to finish. Get in touch with us today for a complimentary quote!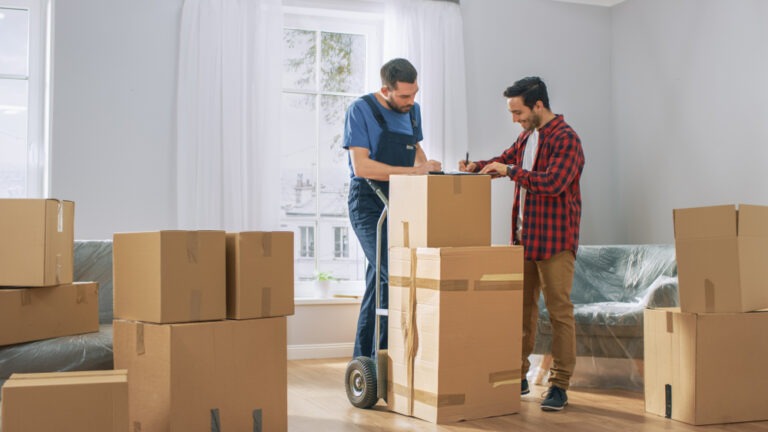 Long Distance Apartment Mover Long Beach CA
The intricacies of a long distance move cannot be underestimated. The service you select can make or break your experience, which is why choosing Movers49 is the only rational decision. Our seasoned professionals have an uncanny ability to transport your belongings from point A to point B with unwavering safety and security.

We are experts in our field, equipped with years of experience that has honed our skills to handle even the most challenging moves. Regardless of how far your destination may be, we exclusively use high-quality packing materials such as robust boxes and protective wrapping to ensure that all your valuables arrive unscathed.

At Movers49, we understand that every customer's requirements differ; hence we offer personalized services tailored specifically for each client. Whether it's just across the state or countrywide relocation, our adept local team will work closely with you throughout the entire process – ensuring a seamless moving experience like no other! Get in touch today for further details on our exceptional long distance apartment moving services in Long Beach!
Furniture Mover Long Beach
The task of relocating your possessions can be a daunting one indeed, especially when it comes to procuring the services of a dependable furniture mover in Long Beach. But with Movers49 at your service, fret not about the safety and security of your cherished items – our team comprises proficient and well-trained Long Beach movers who possess the necessary skills to handle heavy lifting and all kinds of furniture with utmost care.

At Movers49, we are cognizant that pricing is an integral factor while choosing a furniture mover in Long Beach CA. Thus, we offer competitive rates without compromising on top-notch quality service. Furthermore, you can visit our website for a complimentary free quote and make comparisons with other companies located within this city.

While moving can often prove to be an exasperating experience laden with anxiety-inducing uncertainties, such need not be the case anymore! With Movers49 as your trusted partner serving as your reliable furniture mover in Long Beach CA, rest assured everything will proceed smoothly according to schedule. Our commitment towards delivering stellar customer service ensures that clients remain satisfied throughout every step of the process.
Apartment Movers Near Me: Personalize Your Apt Move
The perplexing endeavor of moving can leave one feeling lost and disoriented. But fret not, dear customer, for we at Movers49 have got you covered! Our team of professionals possess an unparalleled familiarity with the area and its traffic patterns, allowing us to provide a personalized service tailored to your specific needs.
We take pride in offering helpful resources that aid our clients in planning their move. For instance, if you're relocating from Los Angeles to Long Beach, we'll break down the logistics of the move and help you plan accordingly. And after our services are rendered, we encourage clients to review their experience with us so we can continue improving our already excellent services.
Our crew is renowned for being efficient while handling your belongings with utmost care. Each item is loaded onto the truck strategically so as to avoid any damage during transportation. In addition, should storage solutions be required at any point during your move – whether short or long term – rest assured that we've got it all under control.
At Movers49, we acknowledge that each customer has unique requirements when it comes to apartment moves; hence why a personalized approach is taken every step of the way – from planning and packing right through loading and unloading at your new location. Entrust us with all your apartment moving needs today!
Moving can be a daunting task, but with Movers49, you can rest assured that your move will be personalized to meet your specific needs. Here are some of the services we offer:
Familiarity with the area and traffic patterns for efficient planning
Logistics breakdown for long-distance moves
Encouragement of client feedback to improve our services
Efficient handling and strategic loading of belongings to avoid damage during transportation
Short or long-term storage solutions available
Personalized approach taken throughout the entire moving process
Trust us at Movers49 to handle all your apartment moving needs with care and attention to detail.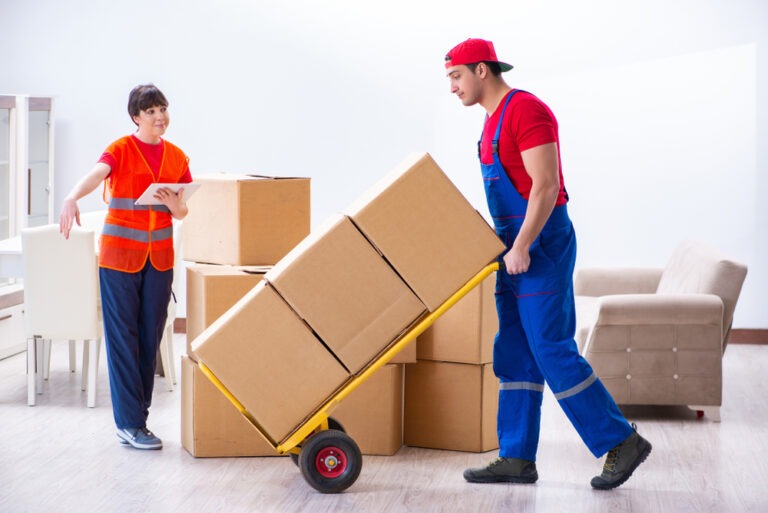 Cheap Apartment Moving Quotes: Fit For Your Budget
The prospect of relocating to a new abode can be thrilling and intimidating all at once. It presents an opportunity for a fresh beginning, but when one contemplates the intricate details involved, it can induce anxiety. One of the most daunting concerns is often financial – the cost of moving can be exorbitant! Fortunately, Movers49 proffers economical quotes that are tailored to your budget.

When you elect Movers49 as your trusted movers, you need not fret about breaking the bank just to settle into your novel domicile. We comprehend that everyone's fiscal situation varies; thus, we strive to provide affordable options without compromising on quality service. Our team will collaborate with you throughout every step of the process to ensure a pleasant experience.

Whether you're transitioning within close proximity or far away, our pocket-friendly apartment moving quotes will aid in saving cash on your residential property shift. You'll enjoy peace of mind knowing our adept movers are managing everything from packing and loading to unloading and unpacking at your future dwelling place.

Movers49 avails more than just reasonable rates – safety and efficiency is also paramount in our services. With years of expertise under our belt in this industry, we've honed a streamlined approach which guarantees hassle-free relocation while keeping costs down for clients'. Contact us today for personalized assistance with all aspects of your upcoming apartment move!
Short and Long-Term Storage Options Available
Moving can be perplexing, especially when it comes to storage options. But fear not! Movers49 has got you covered with our bursty and reliable storage solutions that cater to your every need! Our state-of-the-art security systems ensure that your belongings remain safe at all times in our secure storage facilities.

Need a short-term or long-term storage option? We offer both! Whether you're looking to store your items for just a few days or several months, we've got the space and resources necessary to accommodate you. How's that for flexibility?

But wait, there's more! We understand that everyone's budget and requirements are unique. That's why we offer customizable storage plans tailored specifically to your needs. Our team of experts will work closely with you to determine the ideal solution based on factors such as inventory size and duration of time needed.

Rest assured, with Movers49, your possessions are in good hands during every step of the moving process. Trust us guys – we've got this!
Frequently Asked Questions