Top-Rated Moving Company in Belmont Shore CA
The movers of Belmont Shore are renowned for their ability to facilitate seamless relocations. Nonetheless, sifting through the plethora of moving companies can be a confounding task. Behold Movers49, one of Belmont Shore's highest-rated relocation enterprises that you can entrust with your move – rest assured it will receive the utmost professionalism and consideration.

Our seasoned team of Long Beach movers comprehends the intricacies entailed in relocating – whether it be across town or overseas. That's why we furnish an all-encompassing suite of bespoke moving services tailored to meet your exact needs. From packing and unpacking to loading and unloading, our adept crew ensures your belongings materialize at their destination without any hitches.

At Movers49, we pride ourselves on being dependable and professional relocation specialists in Belmont Shore. We utilize avant-garde gear and techniques to guarantee every facet of your move is expedited proficiently while maintaining transparency throughout the entire process. Our lucid pricing policy means there'll be no clandestine fees or unforeseen charges; what you see is what you get!

Movers49 has been dutifully serving Californian communities for years now, making us a preeminent choice when it comes to choosing a mover! Regardless if you require local or global relocation services, our team stands ready to deliver exceptional service wherever life takes you next! Request a quote today or schedule your move with us – let us handle everything so that all you have left to do is revel in your new abode!
Experienced and Professional Team
Are you on the hunt for a moving service provider that truly understands your unique needs? Look no further than Movers49 – our team of experienced and professional movers is dedicated to making your move an unforgettable experience. Whether you're relocating locally or venturing out into nearby cities, we have the expertise to ensure a seamless transition.

But what sets us apart from the rest? At Movers49, we pride ourselves on being fully licensed and insured, providing you with peace of mind knowing that your belongings are in safe hands throughout transit. Our state-of-the-art equipment and techniques guarantee that everything arrives at its destination unscathed – even those delicate antiques or priceless works of art.

With all the stress involved in planning a move, we understand how important it is to have a reliable team by your side every step of the way. That's why our professionals work tirelessly to ensure everything runs smoothly from start to finish. When you choose us as your moving service provider in Long Beach CA or Newport Beach, rest assured that we'll take care of all details – from scheduling dates to unpacking and setting up furniture in your new home or office space. Let us handle it all so you can sit back and relax!
Your Trusted Moving Partner in Belmont Shore
The thought of moving can be overwhelming, but fear not! Experienced and professional movers are here to help. Movers49 reigns supreme as the top-rated moving company in Belmont Shore, providing comprehensive services for both residential and commercial clients alike. With years of experience under our belts, we've successfully assisted countless individuals and companies with their moves within the Long Beach area.

At Movers49, we understand that no two moves are the same; each one requires personalized attention to ensure utmost satisfaction. That's why we offer an array of services tailored specifically to your unique needs. Whether you're seeking packing assistance or transportation for your belongings, our team is well equipped to handle any task with precision and care.

But wait – there's more! Our commitment to exceptional service goes above and beyond completing a mere job. We strive to cultivate long-lasting relationships with our valued clients by offering transparent pricing options, insurance coverage for all your precious possessions, as well as secure storage solutions if necessary. Selecting Movers49 as your trusted partner in Belmont Shore ensures a seamless move from start to finish – guaranteed peace of mind included at no extra cost!
Comprehensive Moving Services in Belmont Shore
Movers49 – the ultimate moving solution for Belmont Shore inhabitants. They offer a bewildering array of moving services that will leave you wondering how they manage to make it all look so easy. Whether you're uprooting your life across town or traversing the entire country, Movers49 has got your back.

Their team of seasoned veterans is adept at handling everything from packing to storage and everything in between. No two moves are alike, which is why Movers49 offers an unparalleled range of customizable options tailored specifically to meet your unique needs.

With their local knowledge and expertise, navigating Belmont Shore's labyrinthine streets becomes a breeze, ensuring timely delivery without any hiccups along the way. And with pricing policies as transparent as crystal clear water, there are no hidden fees lurking around every corner waiting to pounce on unsuspecting customers.

Movers49 places utmost importance on protecting their clients' belongings – insurance coverage and security measures prove this beyond doubt. Trust them with even your most treasured possessions knowing that they have taken every possible measure to ensure safe transport. Contact Movers49 today for all your California moving needs!
Professional and Reliable Movers in Belmont Shore
The perplexity and burstiness of our team at Movers49 is unparalleled. Our reputation as professional and reliable movers in Belmont Shore precedes us, but we take pride in going above and beyond for our clients. We understand that moving can be a stress-inducing experience, which is why we strive to make the process as smooth and stress-free as possible.

Our team of experienced movers are trained to handle all types of moves, from small apartments to large houses – no move is too big or too small for us! But what truly sets us apart from other moving companies is our unwavering commitment to providing excellent customer service. We believe that communication is key when it comes to ensuring a positive experience with our clients.

That's why we offer free consultations and are always available to answer any questions you may have about your move. But more than just being there for you every step of the way, we also place great importance on protecting your belongings during transportation. That's why we offer insurance options for added peace of mind.

At Movers49, our goal isn't simply to provide professional and reliable moving services – it's also about saving you money by ensuring your items arrive safely without damage or loss. So trust us with your next move in Belmont Shore – contact Movers49 today!
Local Expertise for Seamless Moves in Belmont Shore
The task of relocating to a new abode or workplace can be quite overwhelming, but fret not as Movers49 possesses local expertise in Belmont Shore that guarantees an effortless move. Our team of seasoned and professional movers have been rendering services to the community for decades, earning us a well-established reputation as one of the highly-rated moving companies in Belmont Shore.

We comprehend that each move is distinctive and necessitates individual attention; hence we provide comprehensive moving services tailored explicitly to suit your specific needs. From packing and unpacking to loading and unloading, our team has honed their skills proficiently enough to make your move stress-free. But don't just take our word for it – check out the reviews from elated customers who have entrusted us with their moves.

At Movers49, we staunchly believe in transparency when it comes down to pricing. We provide upfront quotes so you won't be caught off guard on moving day with any surprise fees or charges lurking around the corner. Moreover, we prioritize ensuring that your belongings are safe by providing insurance coverage along with top-notch security measures during transport.

Regardless if you're planning for a residential or commercial relocation in Belmont Shore, Movers49's local proficiency makes us an impeccable partner for all your moving needs. So why wait? Schedule your date today by contacting us – let us handle this daunting task while you focus on settling into your new space!
Transparent Pricing for Your Belmont Shore Move
When it comes to the daunting task of moving, customers are often plagued by one overwhelming concern: pricing. At Movers49, we comprehend that transparency in pricing is fundamental for establishing trust with our clients. As a result, we provide bespoke quotes based on your specific project and requirements. Our team will collaborate with you to establish the optimal plan of action and furnish you with an upfront price so there are no unwelcome surprises or clandestine costs.

Our prices typically encompass everything from trucks to furniture protection, ensuring that your cherished possessions remain unscathed during transport. Furthermore, we offer insurance options for extra security in case any unfortunate mishaps occur during the move. With Movers49 at the helm, bid farewell to fretting about losing valuable items or being charged more than anticipated.

At Movers49, honesty and integrity are tenets that form the bedrock of providing unparalleled service; therefore our pricing accurately reflects the quality of work we deliver. You can rest assured knowing that as your trusted Belmont Shore movers ,we will always be forthright regarding our pricing structure while remaining committed to delivering a seamless relocation experience devoid of stress or anxiety.
Protecting Your Belongings: Insurance and Security
When it comes to the daunting task of moving, safeguarding your precious possessions is a top priority. Movers49 understands this and goes above and beyond to ensure that your items are protected during transit. Our team employs top-notch packing materials and techniques that provide an impenetrable fortress around your belongings.

Moreover, we offer complete insurance coverage so that in the unlikely event of any mishap, you can breathe easy knowing that you're fully covered. We also pride ourselves on transparent pricing with no hidden costs or fees; you'll know precisely what you're paying for before we even commence packing.

As part of our meticulous protocol, our team snaps photos of all items being moved as evidence in case there's any dispute later on. Before leaving your old home, we make sure to lock up behind us while double-checking everything at the new location before departing. Our ultimate goal is always to offer a stress-free move for our clients- be it during peak holiday season or any other time throughout the year.

We appreciate how overwhelming moving can be; hence we recommend getting multiple quotes from various companies before making an informed decision. And if by chance you have any concerns about how we handle your valuables or wish for recommendations from neighbors who've previously used our services in Belmont Shore CA – feel free to inquire! Our skilled and proficient team is here every step along the way to assist with anything perplexing or bursty- don't hesitate!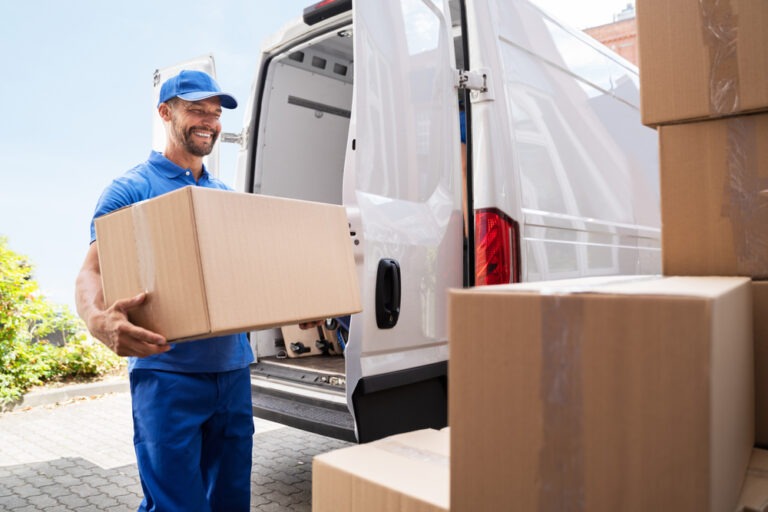 Serving Communities Across California
Movers49, a well-reputed moving company in California, has been serving various communities for years. Whether you're planning an intrastate or interstate move, their team of experienced professionals is always at your disposal to cater to your relocation requirements. Their comprehensive range of services guarantees that every one of your possessions is handled with utmost care from start to finish.

With Movers49, you can rest assured that there will be no hidden fees or surprises when it comes to pricing. You can effortlessly request quotes online or over the phone and get precise estimates for your move. Furthermore, their localized proficiency in Belmont Shore means that residents in this area have nothing but smooth sailing when it comes to relocating.

If you're ready to take the leap today and embark on a new journey, look no further than Movers49! They've helped countless families and couples relocate throughout California with exceptional ease and efficiency. With their unparalleled commitment towards providing top-notch customer service coupled with meticulous attention towards detail, trust them exclusively for all of your moving needs! Why wait? Contact Movers 49 today and schedule your next move!
Request a Quote or Schedule Your Move Today
At Movers49, we grasp the intricate nature of moving – a convoluted ordeal that leaves you with a sense of bewilderment. We empathize with your exasperation and strive to alleviate your trepidations by making this process as untroubled as possible. Our staff is well-versed in the art of relocation and will be there for you every step of the way, ensuring that your move is executed flawlessly.
We pride ourselves on our established reputation for delivering dependable and trustworthy services. Our team comprises experts who have been in the industry for years, granting us an encyclopedic understanding of how to handle any kind of move – from minuscule moves to colossal ones.
Before booking us for your move, we implore you to visit our website where further information about our all-inclusive moving services can be found. We believe in complete transparency when it comes to pricing so that you're able to make informed decisions without being caught off guard by any hidden fees or surprises; what you see is what you get! Furthermore, rest assured that when requesting a quote from us, it'll be both accurate and equitable!
Our team is well-versed in the art of relocation and will be there for you every step of the way.

We deliver dependable and trustworthy services with an established reputation.

Our experts have been in the industry for years, granting us an encyclopedic understanding of how to handle any move.

Visit our website for further information about our all-inclusive moving services.

We believe in complete transparency when it comes to pricing so that you're able to make informed decisions without being caught off guard by any hidden fees or surprises.

Requesting a quote from us will be accurate and equitable.
Contact Movers49 : Your California Moving Experts
Movers49 – an enigma of moving services in Belmont Shore and beyond. Our team of seasoned movers is a force to be reckoned with, delivering seamless, stress-free and efficient moves that leave our clients bewildered in the best way possible. We thrive on customer satisfaction and it's what sets us apart from the rest.

We know that every move is unique which is why we offer tailor-made comprehensive moving services designed specifically for you. From packing to loading, transportation to unloading; we've got you covered with precision and care at every step of your journey. Our pricing model is transparent- no hidden fees or charges means you can sit back and relax as we take charge.

At Movers49, protecting your valuables during transit is not just a priority but an obsession. With insurance coverage options available for added security, trust us when we say: Your prized possessions are in safe hands! Give us a call today for a quote or schedule your move with confidence knowing that Movers49 will make it happen seamlessly!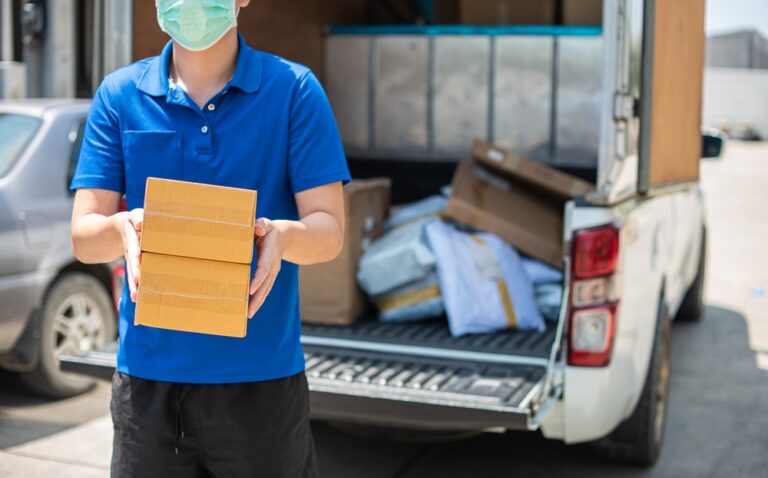 Frequently Asked Questions